Latest figures from Office of National Statistics see output down 0.2%.
The construction industry is continuing to feel the squeeze after posting disappointing figures for Q3 output, according to the latest report from the Office of National Statistics (ONS).
Total volume of construction output was 0.2% lower than Q2, with all new work falling by 0.6% in Q3 compared to a 1.1% rise in the previous quarter.
The total volume of construction output in Q3 fell by 1% year-on-year with new work falling by 1.8% and maintenance rising by 0.9%.
Housing suffered the most dramatic falls, with new public housing dropping 8.2% compared to Q2 and a year-on-year fall of 8.9%.
The volume of new private housing work in the third quarter of 2011 fell by 2.5% compared to the previous quarter but was still 0.7% year-on-year.
New infrastructure output was 0.3% lower compared than the previous quarter but still 13.4% higher year-on-year.
Andrew Duncan, managing director of property at Turner & Townsend, said: "These figures are further evidence of the strength of the bad economic headwinds buffeting the construction sector.
"As the Eurozone debt crisis goes from bad to worse, a tidal wave of uncertainty is washing across the Channel, swamping any green shoots that may have sprouted in the second quarter.
"The omens for next year are not good, as the Eurozone saga shows little sign of abating, and the doubt it is sowing risks undermining the fragile progress made by the industry in 2011."
Source: BDonline
The Middle East crash meant job losses and unrecovered debts for many construction firms - and a scaling back of operations. Now, with infrastructure investment and a World Cup to prepare for, it might be worth taking another look. Emily Wright surveys the landscape in Qatar, Dubai and Abu Dhabi.
In November 2008, life for UK construction companies working in the Middle East changed overnight. As the world started to skid into a recession the Middle Eastern markets crashed one by one, led by a colossal fall in Dubai. British firms desperately tried to move staff out and recover what funds they could from abandoned projects. Although Dubai was hit first and hardest - mainly because, with no oil reserves, it relied on external investment to develop - Abu Dhabi, Qatar and Saudi Arabia all felt the ricocheting effects. One UK consultant working in Dubai at the time of the crash said: "I remember in November Nakheel opening the Atlantis hotel, spending $20m (£12m) on fireworks and then virtually the next day laying 500 people off. After that, things changed very quickly."
Indeed, thousands of workers from UK contractors and consultants found themselves without jobs and tied into rental contracts for months in advance with no way of paying up. It was said to be impossible to park at Dubai airport as almost every space was taken up with abandoned company cars as people fled the country. Costs incurred and unrecovered fees left many firms crippled with debt - at one stage, Dubai developer Nakheel owed UK firms £250m in unpaid fees.
No surprise then that most people are wary of a return to the Middle East, and to Dubai in particular. But they say fortune favours the brave and there are reports of opportunities in the emirates once again. Vince Clancy, chief executive of Turner & Townsend, says: "Things are improving across the Middle East. But it's at a gentle rate and while it's not transformational, it's certainly positive." So what is the state of play in the three main regions: Qatar, Dubai and Abu Dhabi?
QATAR The long game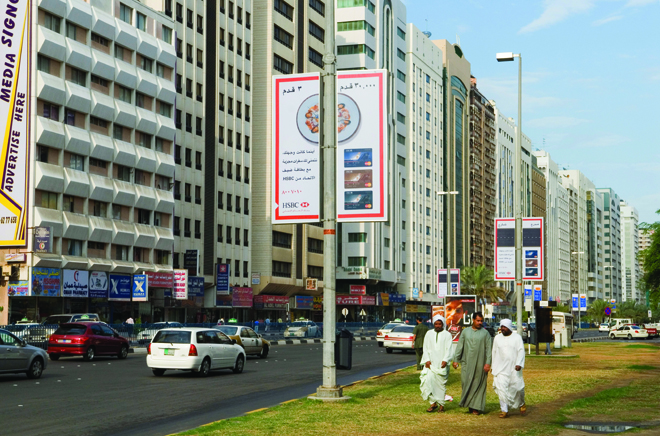 One of the richest countries in the world, Qatar was rocked by the downturn but not fatally. Infrastructure is needed here to support the increasing population, which has grown from 750,000 in 2004 to 1.4 million. Qatar plans to build seven cities, each to accommodate 200,000 residents. About $42bn (£26bn) worth of projects are planned in the commercial, residential, hospitality and retail sectors and the country plans to spend $82.5bn (£52bn) on 191 civil engineering projects. Add the 2022 World Cup win to this list and you have a future construction mecca, recession or not.
Tom Smith, WSP's head of international, says: "Qatar still has huge potential - it's a long game." In September, a £28bn rail development was announced, which will include a metro for the capital Doha, an inter-Gulf network and rail freight lines. Qatar's megaprojects, such as the £3.5bn Heart of Doha scheme, which is intended to regenerate the centre of the capital, are going ahead and with the 2022 World Cup on the horizon, there will be a swath of additional work before too long. T&T's Clancy says: "Qatar is particularly strong. There is the new city and the additional infrastructure in rail and then the new airport (Doha International). We see our team increasing to 100 by the end of this year in Qatar. It is currently at around 60 and was just 40 six months ago."
But Dave Webster, chief executive of Driver Group, urges caution over the pace of development: "It's frustrating. There is lots of talk but no action. The government keeps saying it will go ahead with these big projects but we are not seeing many come through. We've been here for a year and dealt with 14 clients and haven't seen much activity. How long do you wait for the pot of gold? We are hoping this year and next will see more work come through."
DUBAI Starting small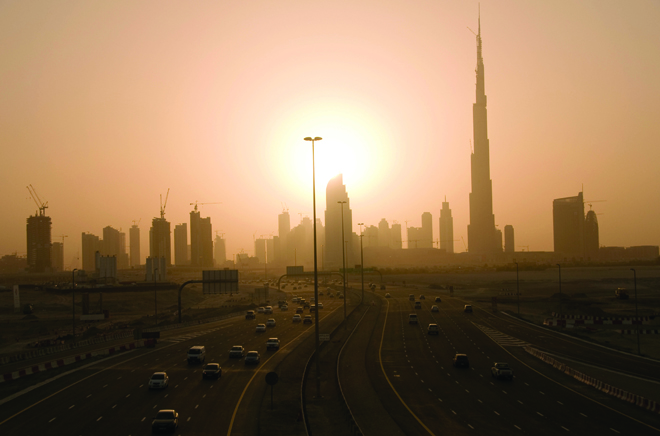 The severe nature of the Dubai crash and the country's lack of oil means that recovery is likely to be slow - but there are signs things are moving in the right direction. Mott MacDonald was appointed detailed design engineer for the first phase of the £3.9bn Dubai Pearl development in January and while there are no new commercial developments in the pipeline, there are opportunities in fit-out.
Architect Pringle Brandon set up an office in Dubai in October and has already picked up £60m worth of fit- out work: "We are seeing a huge amount of activity. It appears to be coming back quicker than expected as the number of people wanting to move from bad buildings into grade A space cheaply, taking advantage of market conditions, has soared," says partner Jack Pringle. The practice has upped staff in Dubai from two in October to nine, with plans to reach 12 within the next two months. And Pringle is convinced that this is likely to be the start of a more significant recovery: "I see a parallel here with what happened in London in the nineties, where 32 million ft2 of office space was unoccupied and the backlog needed fitting out. If this happens in Dubai it will create an economic upswing that should move seamlessly onto the start of new build, design and construction."
However, work in Dubai is still limited to a very few pockets. And millions of pounds worth of disputes need settling following the crash. Driver Group's Webster says that, while money is starting to return to Dubai, the majority is being used to settle claims: "A lot of investment is going towards settling disputes," he says. "While there are flat dispute markets in Abu Dhabi and Qatar, the speed at which construction happened and then collapsed in Dubai means there is a lot of activity in this sector out there." A source at Cyril Sweett says: "We have seen a rise in disputes over the last six to eight months in Dubai as consultants and contractors look to recover costs of everything from mobilisation to machinery and materials."
ABU DHABI Infrastructure haven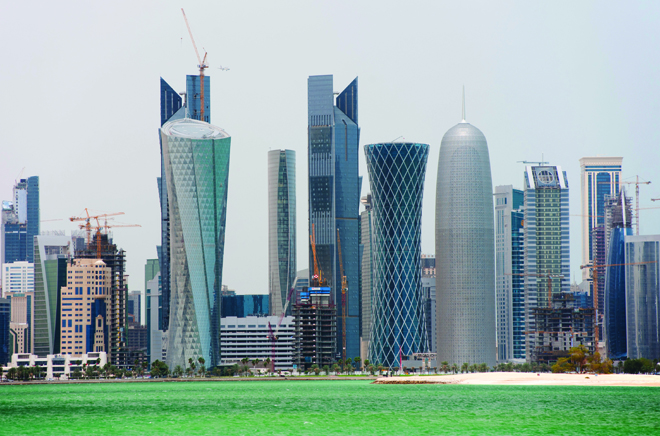 When the crash came, the pain was not as severe in Abu Dhabi as in Dubai for two main reasons. First, Abu Dhabi grew at a steadier pace and had not gone as far down the development route and second, unlike Dubai, it has natural oil and gas reserves. This means that there is still work to be done here, mainly infrastructure. UK firms including Cyril Sweett, Turner & Townsend, Davis Langdon, Mott MacDonald, WSP, Sheppard Robson and Buro Happold are focusing resources here with plans to "ramp up staff numbers" as T&T's Clancy says, over the next few months.
With big masterplanning projects and new cities like Masdar springing up in Abu Dhabi, there are plenty of remaining opportunities in infrastructure.
Architect Sheppard Robson moved into Abu Dhabi in April and set up a 20-strong office in Masdar City and the group has already won a project to design regional offices for phone giant Siemens. This sort of work has been boosted by returning confidence and increased investment. Steve McGuckin, UK chief executive of Turner & Townsend, explains: "We have definitely seen some improvement here thanks to internal funding. Rather than leverage, emiratis are investing in their own assets again as they are seeing more growth potential."
Sarah Houlden at Cyril Sweett points out that Abu Dhabi has taken a practical approach to development, learning from Dubai's mistakes, and this is reflected in the work in the pipeline: "In Dubai you had these huge iconic buildings but no infrastructure so everyone is stuck in traffic all day trying to get to work," she says. "In Abu Dhabi they have learned from this and are focusing on delivering infrastructure, and then the surrounding commercial and residential schemes." Much of this is yet to be delivered, which means that opportunities in Abu Dhabi look likely to stretch well into the future. Infrastructure investment is predicted to be about $15bn (£9bn) until 2012.
However, despite Abu Dhabi's infrastructure opportunities, Pringle says: "People who work in Abu Dhabi tend to live in Dubai and commute. I think it is still about five years away from being somewhere people actually want to work or live, which could have an effect on its recovery." And T&T's McGuckin warns that no matter how many opportunities there are, recovery will take time: "It's not like everything has suddenly taken off," he says. "We're talking about sensible growth."
Source: Building.co.uk
Building information modelling could be applied to save time and money on every government project within five years. But few people are using it and many don't even know it exists. Here are seven key ways BIM will affect you and your work.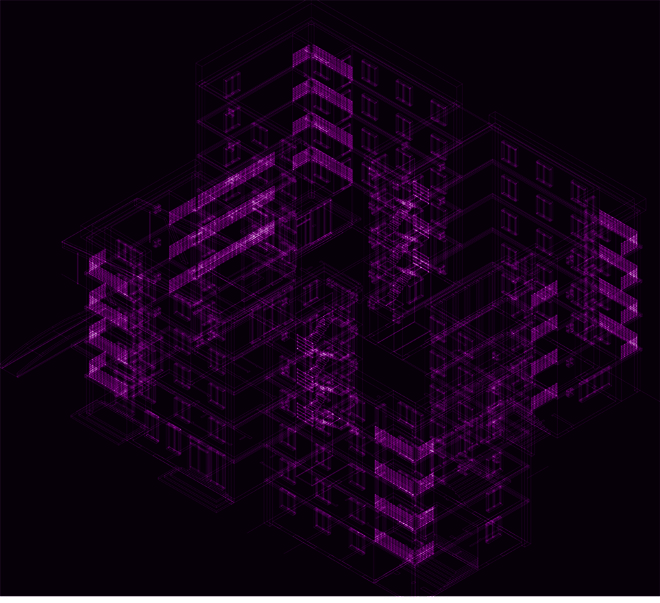 Last week, chief construction adviser Paul Morrell said that in five years time, practically every single government construction project will be built using 3D building information modelling (BIM). We already knew that it was likely to become mandatory for projects over £50m, but Morrell wants it extended down to much smaller jobs. BIM will therefore ripple through the supply chain right down to SME minnows. But what is BIM? Rather than imagining a software package, it's better to think of it as a new way to use existing software to build up a detailed 3D model of a project with common sets of data that everyone working on it can see. If used correctly, it should save time and money by preventing clashes between different sets of designs. It should also give facilities managers more information about how to maintain the building once complete. Yet many in the industry are understandably concerned about the costs and what, in practice, the roll out wil mean for them.
How much will BIM cost?
As BIM is a new way of working rather than a software package, the bulk of the costs are likely to come from training. Chris Gilmore, design and marketing director at BAM Construct, says that "to implement one seat with BIM - hardware, software and training - is around £10,000". But he adds that there will need to be someone to coordinate the transition to BIM. "On top is the cost of a staff member - say [a] BIM co-ordinator - which will allow the model to be built by the contractor," he says. Overall BAM is spending £700,000 this year preparing for BIM, training 70 employees, and they will have to continue to invest millions more up to 2015.
It's almost impossible to estimate how many people will need training and to what extent, says Richard Brinley, group director of membership and professional groups at RIBA, but it will be everyone involved in the design, development, and the later operation of the building. New architecture and engineering graduates are trained to use BIM from day one, but others are in "varying stages of training," says Brinley. "It's fair to say that there's very few people using BIM fully". A survey by RIBA of 400 people from across the industry last September and October found that only 13% were using BIM, and 43% were unaware of the method.
How much could BIM save?
The system's advocates think that the industry will notice a difference in months, not years. Rachel Done, deputy director at the UK Contractor's Group, thinks that within weeks users will see "earlier establishment of more accurate costs for projects" and "better exchange of higher quality information between all parties". A trial project run in 2006 on Costain's £30m PalaceXchange mixed-used development in Enfield, north London, showed good returns but not double digit percentage savings. The project spent £10,000 on a consultant to implement BIM plus 24 weeks of training and £6,000 on educating subcontractors. Capita Symonds estimates that £500,000 was saved, under 2% of construction costs, as a result of not having to do remedial works, and it claims about "man months" of work were saved largely because of time saved preparing information for issue.
Could it affect how buildings operate?
Because BIM effectively collates all the different information the supply chain has about a building, this should make it much easier for the facilities manager to service it after it is built. "You can treat a building in the same way as a car or aeroplane [by running regular MOTs when needed] rather than just wandering around waiting for things to fail," says Joe Martin, a member of the RICS BIM group. A complete model of the building before work has even started allows full performance analysis of how it will operate even before construction starts, says David Philp, director of technical services at Balfour Beatty.
What does it mean for QSs?
BIM could mean less work for QSs in the most traditional sense, because it can automate some tasks, such as taking quantities and schedules off drawings. But consultants will still be essential to check these sums, argues Martin. "If you want your measurements to come out of it [BIM] you're going to need someone intelligent to interpret these numbers to make sure they make sense," he says. However, preliminary results from a RICS survey into BIM show that "most [QSs] don't really know what [BIM] is."
What does it mean for contractors?
Philp says that BIM helps prevent the design brief constantly changing, meaning that "there's better understanding throughout the supply chain". It may disproportionately benefit bigger contractors, like Balfour Beatty, as Philp says: "The big savings are when it's a PFI building". However, contractors have so far had one of the lowest rates of BIM uptake in the sector: a McGraw Hill report published last year found that just 11% were frequent users, compared with 60% of the rest of the supply chain. Done says this is to do with the differing roles within the supply chain: "Consultants have the option of choosing which software systems carry out their primary design, [whereas] contractors are not frequently in charge of which design system is used."
Does it work for refurbishment?
The jury's out. David Mathieson, head of public sector at Turner & Townsend, argues that with some refit work the costs of surveying the building would be too high to justify using the system. "On a fit-out or refit job, the cost of getting it on the system might be very high," he said, adding that this lighter work was typical of most government accommodation projects. "I don't think a blanket mandate would be appropriate." However, Philp disagrees. "There are really no jobs that you wouldn't do it on," he says, adding that it is even cost effective to build a BIM model of a building using laser scanning, which can then be used to improve energy efficiency and carbon output - even if no actual building work takes place. Morrell has said BIM won't apply to projects where it won't save money, but when asked what these might be, he said he was "struggling to think of obvious examples".
What does it mean for architects?
The impact on how architects work will be "dramatic", according to Brinley. "It will completely change the way you start off the design process. There will be much more up front work to be done building the model and testing it works." This will save money and time in the long run because the actual process of construction will then be far easier. Architects will have to work much more closely with the entire design team, including facilities managers, to create the BIM model before construction. Brinley hopes that this won't stifle imaginative design - in fact, it could do the opposite: "Because you can test things early on, clients and contractors will take risks because you prove it will work beforehand," he argues.
Source: Building.co.uk
Construction chief Paul Morrell dismissed other 'unambitious' plans at the London KBB conference.
The use of Building Information Modelling will be made mandatory on virtually all government projects within five years, according to Paul Morrell, the government's chief construction adviser.
A report by the Innovation and Growth Team last year, which recommended BIM being used on projects over £50m, was dismissed by Morrell as "unambitious".
He said the only exceptions would be when using BIM made the project more expensive. He said: "Within five years, all government procurement will be within 3D collaborative BIM, with specific exceptions where the cost might exceed the benefit, although I have to say I'm struggling to think of obvious examples of that."
BIM requires firms to conform to a set of standard processes and 3D modelling of projects. A formal announcement on the five-year roll-out of BIM will be made by the government in June.
The move to widen the net below £50m projects to catch all firms working for the government marks a radical departure from previous government thinking.
At the KBB conference in London on Tuesday, run by Building's parent company UBM, Morrell said: "There's no lower limit."
He said: "It will lead to integration, which is our biggest problem. I'm talking to the private sector and asking: 'If this works for us, will this work for you?'"
He said he envisaged introducing BIM progressively, with the bar raised at yearly intervals, so a certain standard will be required at year one, a higher standard the following year, and so on - until, within five years, all government procurement will be within 3D collaborative BIM.
Gary Rawlings, a partner at architecture practice Make, said that the firm's experience with BIM had generally been "positive" and that there was little cost to adopting it.
"There's a reasonably shallow learning curve and the cost of it isn't particularly burdensome, and we're running it on exactly the machines that we always use," he said.
But David Mathieson, head of public sector at Turner & Townsend, argued that applying BIM to all public sector work would not be appropriate because on some refit work the costs of surveying the building would be too high to justify using the system.
"On a fit-out or refit job, the cost of getting it on the system might be very high," and added that this lighter work was typical of most government accommodation projects.
Source: Building.co.uk
Smaller practices could find it easier to win school design work in future, according to schools architect and former RIBA president Sunand Prasad.
Former RIBA president Sunand Prasad said he hoped that the coalition's localism agenda would influence the delayed capital review into the future of post-BSF school investment, which is expected to be published soon.
"Sensible people are realising it's more complicated than they thought and are taking time to get it right," he said. "There was a danger of throwing the baby out with the BSF bathwater. "Because of localism I am hopeful there will be more work for smaller firms than was the case in BSF. But it's all speculation at this stage."
In the meantime, work has begun on the first wave of 25 free schools due to open in September.
Partnerships for Schools has appointed two firms to advance the schools to business case. Capita Symonds is using in-house architects while Turner & Townsend has hired Bond Bryan and NPS.
Design work on schools themselves is still up for grabs, though school proposers will be expected to follow procurement rules once the capital review has set them.
The Department for Education said most groups would use Partnership for Schools' frameworks or local authority frameworks but "have the option of procuring their own capital works".
Writer Toby Young, whose West London Free School steering group includes architect Mustafa Erdem from Chiswick practice Hans Haenlein Architects, said: "Given this is public money, it seems eminently sensible that free school proposers should have no influence over which firms of architects work on their projects or they could be accused of giving work to their friends."
The Department for Education is still unable to say when the capital review will be published, though insiders suggest it could be this month.
Source: BDonline