Mitsubishi Heavy Industries (MHI) and Suhail Bahwan Group (SBG) of Oman have set up a joint venture whose initial aims include developing business in transporation systems in the fast-growing Indian market.
The company, MHI Engineering & Industrial Projects India Private Limited (MEIP), was set this month. It will undertake business development, design, engineering, procurement, construction management, after-sale services and other roles for industrial and infrastructure projects handled by MHI's Machinery & Steel Infrastructure Systems division. It will start by developing business related to chemical and environmental plants (and transportation systems. Future plans call for MEIP to expand its business coverage to include the Middle East and Africa.
The initial capital of MEIP is about US$20m (£12.5m), with heavy machinery manufacturer MHI holding 51% and SBG owning 49%. SBG encompasses more than 40 companies engaged in a businesses including engineering and construction and the operation and maintenance of desalination and power plants.
Source: The Construction Index
The Middle East crash meant job losses and unrecovered debts for many construction firms - and a scaling back of operations. Now, with infrastructure investment and a World Cup to prepare for, it might be worth taking another look. Emily Wright surveys the landscape in Qatar, Dubai and Abu Dhabi.
In November 2008, life for UK construction companies working in the Middle East changed overnight. As the world started to skid into a recession the Middle Eastern markets crashed one by one, led by a colossal fall in Dubai. British firms desperately tried to move staff out and recover what funds they could from abandoned projects. Although Dubai was hit first and hardest - mainly because, with no oil reserves, it relied on external investment to develop - Abu Dhabi, Qatar and Saudi Arabia all felt the ricocheting effects. One UK consultant working in Dubai at the time of the crash said: "I remember in November Nakheel opening the Atlantis hotel, spending $20m (£12m) on fireworks and then virtually the next day laying 500 people off. After that, things changed very quickly."
Indeed, thousands of workers from UK contractors and consultants found themselves without jobs and tied into rental contracts for months in advance with no way of paying up. It was said to be impossible to park at Dubai airport as almost every space was taken up with abandoned company cars as people fled the country. Costs incurred and unrecovered fees left many firms crippled with debt - at one stage, Dubai developer Nakheel owed UK firms £250m in unpaid fees.
No surprise then that most people are wary of a return to the Middle East, and to Dubai in particular. But they say fortune favours the brave and there are reports of opportunities in the emirates once again. Vince Clancy, chief executive of Turner & Townsend, says: "Things are improving across the Middle East. But it's at a gentle rate and while it's not transformational, it's certainly positive." So what is the state of play in the three main regions: Qatar, Dubai and Abu Dhabi?
QATAR The long game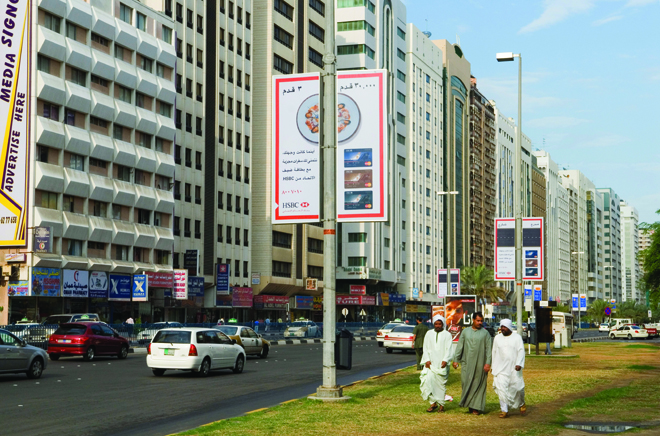 One of the richest countries in the world, Qatar was rocked by the downturn but not fatally. Infrastructure is needed here to support the increasing population, which has grown from 750,000 in 2004 to 1.4 million. Qatar plans to build seven cities, each to accommodate 200,000 residents. About $42bn (£26bn) worth of projects are planned in the commercial, residential, hospitality and retail sectors and the country plans to spend $82.5bn (£52bn) on 191 civil engineering projects. Add the 2022 World Cup win to this list and you have a future construction mecca, recession or not.
Tom Smith, WSP's head of international, says: "Qatar still has huge potential - it's a long game." In September, a £28bn rail development was announced, which will include a metro for the capital Doha, an inter-Gulf network and rail freight lines. Qatar's megaprojects, such as the £3.5bn Heart of Doha scheme, which is intended to regenerate the centre of the capital, are going ahead and with the 2022 World Cup on the horizon, there will be a swath of additional work before too long. T&T's Clancy says: "Qatar is particularly strong. There is the new city and the additional infrastructure in rail and then the new airport (Doha International). We see our team increasing to 100 by the end of this year in Qatar. It is currently at around 60 and was just 40 six months ago."
But Dave Webster, chief executive of Driver Group, urges caution over the pace of development: "It's frustrating. There is lots of talk but no action. The government keeps saying it will go ahead with these big projects but we are not seeing many come through. We've been here for a year and dealt with 14 clients and haven't seen much activity. How long do you wait for the pot of gold? We are hoping this year and next will see more work come through."
DUBAI Starting small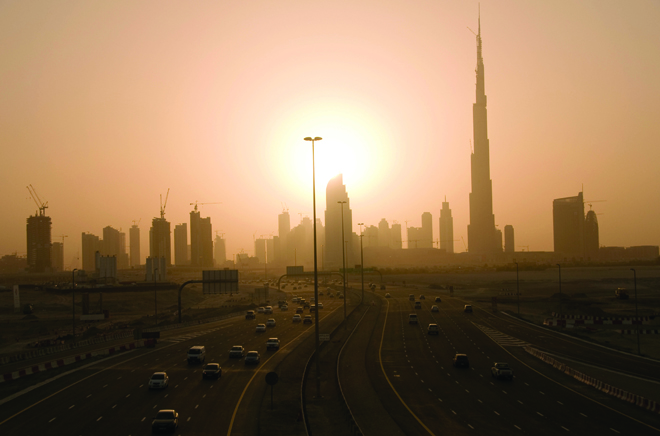 The severe nature of the Dubai crash and the country's lack of oil means that recovery is likely to be slow - but there are signs things are moving in the right direction. Mott MacDonald was appointed detailed design engineer for the first phase of the £3.9bn Dubai Pearl development in January and while there are no new commercial developments in the pipeline, there are opportunities in fit-out.
Architect Pringle Brandon set up an office in Dubai in October and has already picked up £60m worth of fit- out work: "We are seeing a huge amount of activity. It appears to be coming back quicker than expected as the number of people wanting to move from bad buildings into grade A space cheaply, taking advantage of market conditions, has soared," says partner Jack Pringle. The practice has upped staff in Dubai from two in October to nine, with plans to reach 12 within the next two months. And Pringle is convinced that this is likely to be the start of a more significant recovery: "I see a parallel here with what happened in London in the nineties, where 32 million ft2 of office space was unoccupied and the backlog needed fitting out. If this happens in Dubai it will create an economic upswing that should move seamlessly onto the start of new build, design and construction."
However, work in Dubai is still limited to a very few pockets. And millions of pounds worth of disputes need settling following the crash. Driver Group's Webster says that, while money is starting to return to Dubai, the majority is being used to settle claims: "A lot of investment is going towards settling disputes," he says. "While there are flat dispute markets in Abu Dhabi and Qatar, the speed at which construction happened and then collapsed in Dubai means there is a lot of activity in this sector out there." A source at Cyril Sweett says: "We have seen a rise in disputes over the last six to eight months in Dubai as consultants and contractors look to recover costs of everything from mobilisation to machinery and materials."
ABU DHABI Infrastructure haven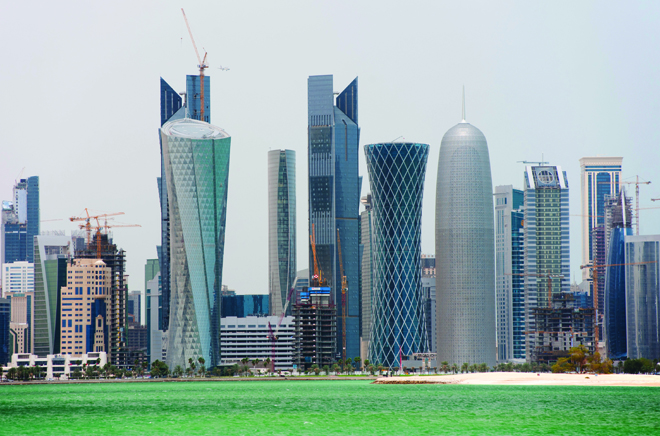 When the crash came, the pain was not as severe in Abu Dhabi as in Dubai for two main reasons. First, Abu Dhabi grew at a steadier pace and had not gone as far down the development route and second, unlike Dubai, it has natural oil and gas reserves. This means that there is still work to be done here, mainly infrastructure. UK firms including Cyril Sweett, Turner & Townsend, Davis Langdon, Mott MacDonald, WSP, Sheppard Robson and Buro Happold are focusing resources here with plans to "ramp up staff numbers" as T&T's Clancy says, over the next few months.
With big masterplanning projects and new cities like Masdar springing up in Abu Dhabi, there are plenty of remaining opportunities in infrastructure.
Architect Sheppard Robson moved into Abu Dhabi in April and set up a 20-strong office in Masdar City and the group has already won a project to design regional offices for phone giant Siemens. This sort of work has been boosted by returning confidence and increased investment. Steve McGuckin, UK chief executive of Turner & Townsend, explains: "We have definitely seen some improvement here thanks to internal funding. Rather than leverage, emiratis are investing in their own assets again as they are seeing more growth potential."
Sarah Houlden at Cyril Sweett points out that Abu Dhabi has taken a practical approach to development, learning from Dubai's mistakes, and this is reflected in the work in the pipeline: "In Dubai you had these huge iconic buildings but no infrastructure so everyone is stuck in traffic all day trying to get to work," she says. "In Abu Dhabi they have learned from this and are focusing on delivering infrastructure, and then the surrounding commercial and residential schemes." Much of this is yet to be delivered, which means that opportunities in Abu Dhabi look likely to stretch well into the future. Infrastructure investment is predicted to be about $15bn (£9bn) until 2012.
However, despite Abu Dhabi's infrastructure opportunities, Pringle says: "People who work in Abu Dhabi tend to live in Dubai and commute. I think it is still about five years away from being somewhere people actually want to work or live, which could have an effect on its recovery." And T&T's McGuckin warns that no matter how many opportunities there are, recovery will take time: "It's not like everything has suddenly taken off," he says. "We're talking about sensible growth."
Source: Building.co.uk
1,000 people go as multi-disciplinary giant boasts it will beat profit forecasts.
Atkins has announced that it has lopped 1,000 people from its payroll in the past six months.
The number of staff at the business jumped by just over 3,000 to 18,500 after it completed the acquisition of US design and engineering consultancy PBSJ last October. The Florida-based business has now been rebranded Atkins in North America.
But in a trading update issued today (Wednesday), the firm said it had reduced headcount to around 17,500. A spokesman said the cuts had come across all parts of the business.
There was better news, however, when it said pre-tax profits for the year ending March 2011 would be ahead of market expectations, which had forecast profits of between £88 and £97 million. Last year it made a pre-tax profit of £96.6 million.
The firm, which is headed by chief executive Keith Clarke, said trading in the UK was still challenging but added it was benefiting from increased activity in the Middle East. It also announced that it had begun recovering client payments in the region for services it had previously provided.
It is due to unveil its final results in June.
Source: BDonline