Monthly RIBA survey shows falling confidence in new work.
Almost a quarter of architects expect their workload to fall, despite survey evidence of a stronger than expected recovery in the economy at the start of the year.
The figures from the RIBA's monthly survey show that 23% of architects expect workloads to fall, with a balance of 9% more architects saying they were expecting to reduce rather than take on staff in future. In total architects were marginally positive, with the workload index staying at +8%.
Expectations of state of the housing and commercial markets became less optimistic, although both remained marginally positive, with a balance of +9% expecting housing growth and +1% expecting commercial growth.
This was offset by deepening pessimism over public sector workloads, with a balance of -22% expecting public work to increase.
Adrian Dobson, RIBA director of practice, said: "It is of concern that the positive growth trend in workload seen since December 2010 now appears to be somewhat running out of steam, with an increasing sense of uncertainty as to the future direction of travel for practice workloads.
"Practices in London and the South of England continue to be significantly more confident about their work prospects than those in the rest of the United Kingdom.
"Anecdotal evidence received this month focuses on a number of familiar issues, including delays and uncertainties in the planning system, intense fee competition and a general consensus that the situation remains very unpredictable, which affects confidence among both architects and their clients."
Source: RIBA
Building information modelling could be applied to save time and money on every government project within five years. But few people are using it and many don't even know it exists. Here are seven key ways BIM will affect you and your work.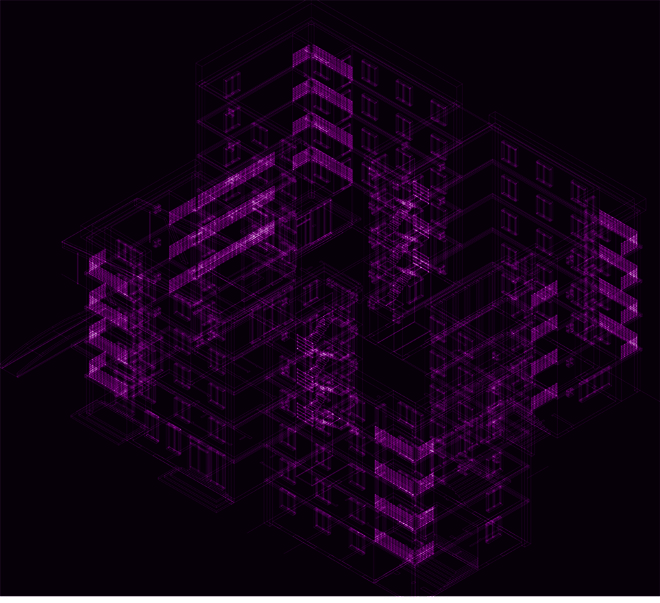 Last week, chief construction adviser Paul Morrell said that in five years time, practically every single government construction project will be built using 3D building information modelling (BIM). We already knew that it was likely to become mandatory for projects over £50m, but Morrell wants it extended down to much smaller jobs. BIM will therefore ripple through the supply chain right down to SME minnows. But what is BIM? Rather than imagining a software package, it's better to think of it as a new way to use existing software to build up a detailed 3D model of a project with common sets of data that everyone working on it can see. If used correctly, it should save time and money by preventing clashes between different sets of designs. It should also give facilities managers more information about how to maintain the building once complete. Yet many in the industry are understandably concerned about the costs and what, in practice, the roll out wil mean for them.
How much will BIM cost?
As BIM is a new way of working rather than a software package, the bulk of the costs are likely to come from training. Chris Gilmore, design and marketing director at BAM Construct, says that "to implement one seat with BIM - hardware, software and training - is around £10,000". But he adds that there will need to be someone to coordinate the transition to BIM. "On top is the cost of a staff member - say [a] BIM co-ordinator - which will allow the model to be built by the contractor," he says. Overall BAM is spending £700,000 this year preparing for BIM, training 70 employees, and they will have to continue to invest millions more up to 2015.
It's almost impossible to estimate how many people will need training and to what extent, says Richard Brinley, group director of membership and professional groups at RIBA, but it will be everyone involved in the design, development, and the later operation of the building. New architecture and engineering graduates are trained to use BIM from day one, but others are in "varying stages of training," says Brinley. "It's fair to say that there's very few people using BIM fully". A survey by RIBA of 400 people from across the industry last September and October found that only 13% were using BIM, and 43% were unaware of the method.
How much could BIM save?
The system's advocates think that the industry will notice a difference in months, not years. Rachel Done, deputy director at the UK Contractor's Group, thinks that within weeks users will see "earlier establishment of more accurate costs for projects" and "better exchange of higher quality information between all parties". A trial project run in 2006 on Costain's £30m PalaceXchange mixed-used development in Enfield, north London, showed good returns but not double digit percentage savings. The project spent £10,000 on a consultant to implement BIM plus 24 weeks of training and £6,000 on educating subcontractors. Capita Symonds estimates that £500,000 was saved, under 2% of construction costs, as a result of not having to do remedial works, and it claims about "man months" of work were saved largely because of time saved preparing information for issue.
Could it affect how buildings operate?
Because BIM effectively collates all the different information the supply chain has about a building, this should make it much easier for the facilities manager to service it after it is built. "You can treat a building in the same way as a car or aeroplane [by running regular MOTs when needed] rather than just wandering around waiting for things to fail," says Joe Martin, a member of the RICS BIM group. A complete model of the building before work has even started allows full performance analysis of how it will operate even before construction starts, says David Philp, director of technical services at Balfour Beatty.
What does it mean for QSs?
BIM could mean less work for QSs in the most traditional sense, because it can automate some tasks, such as taking quantities and schedules off drawings. But consultants will still be essential to check these sums, argues Martin. "If you want your measurements to come out of it [BIM] you're going to need someone intelligent to interpret these numbers to make sure they make sense," he says. However, preliminary results from a RICS survey into BIM show that "most [QSs] don't really know what [BIM] is."
What does it mean for contractors?
Philp says that BIM helps prevent the design brief constantly changing, meaning that "there's better understanding throughout the supply chain". It may disproportionately benefit bigger contractors, like Balfour Beatty, as Philp says: "The big savings are when it's a PFI building". However, contractors have so far had one of the lowest rates of BIM uptake in the sector: a McGraw Hill report published last year found that just 11% were frequent users, compared with 60% of the rest of the supply chain. Done says this is to do with the differing roles within the supply chain: "Consultants have the option of choosing which software systems carry out their primary design, [whereas] contractors are not frequently in charge of which design system is used."
Does it work for refurbishment?
The jury's out. David Mathieson, head of public sector at Turner & Townsend, argues that with some refit work the costs of surveying the building would be too high to justify using the system. "On a fit-out or refit job, the cost of getting it on the system might be very high," he said, adding that this lighter work was typical of most government accommodation projects. "I don't think a blanket mandate would be appropriate." However, Philp disagrees. "There are really no jobs that you wouldn't do it on," he says, adding that it is even cost effective to build a BIM model of a building using laser scanning, which can then be used to improve energy efficiency and carbon output - even if no actual building work takes place. Morrell has said BIM won't apply to projects where it won't save money, but when asked what these might be, he said he was "struggling to think of obvious examples".
What does it mean for architects?
The impact on how architects work will be "dramatic", according to Brinley. "It will completely change the way you start off the design process. There will be much more up front work to be done building the model and testing it works." This will save money and time in the long run because the actual process of construction will then be far easier. Architects will have to work much more closely with the entire design team, including facilities managers, to create the BIM model before construction. Brinley hopes that this won't stifle imaginative design - in fact, it could do the opposite: "Because you can test things early on, clients and contractors will take risks because you prove it will work beforehand," he argues.
Source: Building.co.uk
Deal involves construction of the Surrey Quays to Clapham Junction line.
Birse Metro has been awarded a £75m contract by Transport for London to build the final part of the London Overground rail network that will orbit the capital.
Birse, which is Balfour Beatty's London transport division, will construct the remainder of the Surrey Quays to Clapham Junction link by the end of 2012.
Completion of the line will allow passengers to travel around London without needing to head into the centre. While most of the extension will run along existing National Rail lines, a new stretch of track is required to link services at Surrey Quays with the existing railway at Old Kent Road.
A link between Dalston Junction station and Highbury & Islington stations opened recently, connecting the northern end of the overground network with the Richmond to Stratford line.
Commenting on the contract award Mark Hearne, head of Birse Metro, said:
"Birse Metro is happy to continue working with Transport for London following the recent successful delivery of the extension to Highbury & Islington.
"With the support of Balfour Beatty Rail and working in close partnership with Transport for London we will help to deliver the project within the tight time-scales and budget to improve this key transport link for those living and working within this area of south London."
London mayor Boris Johnson, added: "This small but incredibly significant stretch of track will be the final section of a mighty wheel of overground services around the capital.
"The improvements it will bring are precisely why I made a strong case to the government for the extra funding needed to make this project a reality."
Source: Building.co.uk
Construction chief Paul Morrell dismissed other 'unambitious' plans at the London KBB conference.
The use of Building Information Modelling will be made mandatory on virtually all government projects within five years, according to Paul Morrell, the government's chief construction adviser.
A report by the Innovation and Growth Team last year, which recommended BIM being used on projects over £50m, was dismissed by Morrell as "unambitious".
He said the only exceptions would be when using BIM made the project more expensive. He said: "Within five years, all government procurement will be within 3D collaborative BIM, with specific exceptions where the cost might exceed the benefit, although I have to say I'm struggling to think of obvious examples of that."
BIM requires firms to conform to a set of standard processes and 3D modelling of projects. A formal announcement on the five-year roll-out of BIM will be made by the government in June.
The move to widen the net below £50m projects to catch all firms working for the government marks a radical departure from previous government thinking.
At the KBB conference in London on Tuesday, run by Building's parent company UBM, Morrell said: "There's no lower limit."
He said: "It will lead to integration, which is our biggest problem. I'm talking to the private sector and asking: 'If this works for us, will this work for you?'"
He said he envisaged introducing BIM progressively, with the bar raised at yearly intervals, so a certain standard will be required at year one, a higher standard the following year, and so on - until, within five years, all government procurement will be within 3D collaborative BIM.
Gary Rawlings, a partner at architecture practice Make, said that the firm's experience with BIM had generally been "positive" and that there was little cost to adopting it.
"There's a reasonably shallow learning curve and the cost of it isn't particularly burdensome, and we're running it on exactly the machines that we always use," he said.
But David Mathieson, head of public sector at Turner & Townsend, argued that applying BIM to all public sector work would not be appropriate because on some refit work the costs of surveying the building would be too high to justify using the system.
"On a fit-out or refit job, the cost of getting it on the system might be very high," and added that this lighter work was typical of most government accommodation projects.
Source: Building.co.uk
The India Imperative Road Show.
India's GDP growth has returned to a level in excess of 8.5% p.a. despite the issues within the broader global economy. This positive growth generates significant ongoing opportunities for UK plc. The UK coalition government has placed India at the heart of its global economic dialogues and through the upgraded diplomatic language of 'special relationship' is focusing on increased bilateral trade with India.
According to Ian Gomes, Chairman of High Growth Markets at KPMG in the UK, there are three compelling reasons why India should prominently figure in every business's strategy – (i) it's a market for all products, (ii) it serves as a cost reduction platform and (iii) it is a source of innovation and technology.
The potential rewards for doing business in India are thus significant and quite obvious. There are however domestic nuances that companies looking at India need to be aware of. The Indian market requires thorough preparation and a long term view.
The India Imperative road-show, which follows from a joint report titled 'The India Imperative' published and launched by UKIBC and KPMG at the UKIBC Annual Summit in March , aims to highlight some of these nuances and provide a roadmap to UK companies looking at doing business in this rapidly emerging market.
Some of the issues that our panel of India experts will be looking at addressing include:
How India can be a platform for future growth and revenue opportunities

What the competitive landscape looks like

What the challenges are and how can these can be navigated
Who should attend?
International directors and senior executives of UK companies looking at doing business in India or expanding their existing presence in the market
When and Where?
Wednesday 22nd June - Leeds
08:30am-11.30am
KPMG Leeds Office
1 The Embankment
Neville Street
Leeds
LS1 4DW
Thursday 23 June - Birmingham
08:30am-11.30am
Radisson Blu Hotel
12 Holloway Circus
Queensway
Birmingham
B1 1BT
Attire: Business Attire
View Event Summary
Source: UKIBC.com
Government to release first of 71 schemes to contractors on academies framework.
The first of £800m worth of academies projects given the go-ahead by the government earlier this year are to reach market in June, it has been announced today.
The 71 schemes, which were put on hold by the government last July, have been reviewed by Partnerships for Schools, and will now be tendered to the 15 contractors on the academies framework.
Building reported in March that PFS was preparing to start releasing the schemes to market "over the next few months." Chief executive Tim Byles confirmed today that the first batch of projects would be tendered in June, with the remainder to follow in batches over the course of the next 18 months.
The schemes will be divided into £250m worth of work (28 schemes) in the North, and £550m (43) worth in the South. The first two schemes to come to market, worth £25m, will be in Bolton and Brighton.
The schemes will be a major boost to the 15 firms on the academies framework. In a further encouraging sign for those firms, Byles said he expected that work on University Technical Colleges and studio schools would also be procured through the framework, which is also already being used for free schools.
Byles added, however: "This represents an opportunity for firms right through the supply chain, including architects and specialist contractors, as well as those on the framework."
Byles said that PFS would look to make the procurement process on the schemes as fast as possible, in line with recommendations in the Sebastian James review. He said they would be targetting "the same kind of time" as the pilot project PFS has run on Campsmount Project in Doncaster, which halved the usual procurement process.
Find out more about the design, construction and remodelling of education spaces at Building Future Education UK 2012. www.bfeuk.com
Source: Building.co.uk
Yechte Consulting finalises an exterior render for a Property Developer in Belgium.